| | |
| --- | --- |
| | Members of the Aero Club of Pennsylvania are planning a trip to England in July during some of the great airshows there. The trip is planning for approximately JULY 7-18, 2016. Destinations included Duxford, Fairfield and optionally Farnborough. Transportation and lodging are not provided, but we have included recommendations and are planning some get-togethers during the trip. |

Air Tattoo Airshow, 8-10 July 2016
RAF Fairford Air Field (Fairford, Gloucestershire, UK) [Google Map]
http://www.airtattoo.com



One of the world's greatest airshows, the Air Tattoo attracts 140,000 visitors. Acknowledged as the world's largest military airshow, visitors will get to see fast jets, giant transporters, historic aircraft, and much more.
---
Flying Legends Airshow, 9-10 July 2016
Duxford, Cambridge, UK [Google Map]
http://www.flyinglegends.com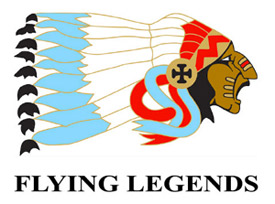 This world famous aerial spectacular is held at the iconic Duxford Airfield and features unique aircraft rarely seen together in the UK skies or anywhere else. The finale Balbo formation features all WWII fighters taking to the skies to salute the croud. Participating flying aircraft will include those Grumman, Curtiss, Spitfire, Corsair, Mustangs and Hawker amongst others.
---
Imperial War Museum, including the American Air Museum
Duxford, Cambridge, UK [Google Map]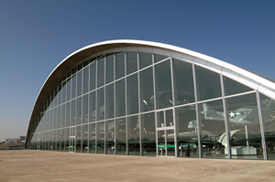 The American Air Museum at Duxford has recently reopened after extensive restoration. The exhibition tells the story of Anglo-American co-operation from the First World War to the present day through the personal stories of those men and women who are intrinsically linked with the aircraft on display and enriched by fascinating objects from their lives.
---
Farnborough International Airshow, 11-17 July 2016
Farnborough Airport, Hampshire [Google Map]
http://www.farnborough.com



Not as geared toward general aviation, this is UK's major trade airshow taking place every two years. The Saturday and Sunday are full public events events with enhanced flying programs and ground exhibitions.
---
Get Togethers
We will try to put together a list of places to visit in London and nearby for people to use as a starting point for their individual plans. If we can get 15 or 20 people together, there are half day/ full day tours of London that hit the high points. They are fun to do as a group, especially for those who have not been there. We might try to set up a get-together with the Royal Aero Club or Royal Aeronautical Society while we are in UK. We will try to collect everyone's travel plans so that we can get a head count for this.
Airshow Tickets
Air Tattoo advanced discount tickets must be bought in advance and are not available at the gates.
Flying Legends tickets will be available online soon.
Farnbourough tickets are available online or at the show.

Imperial War Museum Tickets are available online or at the musuem.
Flight Recommendations
It is always wise to book early, prices go up as the summer travel season gets closer. Generally low cost tickets disappear after March 15. Currently the best round trip prices identified from Philadelphia to London by Kayak.com are on Delta and Virgin Atlantic showing $974 (as of January).
Lodging Recommendations
All of the shows are outside London. Fairford, Royal International Air Tattoo, is quite distant and per our early research there is little available housing. We are suggesting that travelers wanting to stay in the area start early and try AirBnB or UK based Bed and Breakfast sites.
Transportation
Duxford can be reached from London by train, on airshow days there is courtesy bus service from the Cambridge train station.
Farnborough International Airshow is close to four national rail stations: Farnborough Main, Farnborough North, North Camp and Aldershot. The organisers have put on a free shuttle bus from Farnborough Main, North Camp and Aldershot directly to the site from 7am until 7pm on all the days of the airshow.
From London: take the South West Trains service from London Waterloo to Farnborough Main
RAF Fairford has fast, direct rail services to Swindon from London, the easiest way to arrive at the Air Tattoo is to catch a train to Swindon and then transfer to an express shuttle bus bound for RAF Fairford. See below for details.
The Shuttle Bus Service from Swindon Bus Station to RAF Fairford (and return) will be operating on Friday 8, Saturday 9 and Sunday 10 July 2016 during the times below. They are now offering a combined Air Tattoo admission ticket with return shuttle bus from Swindon Bus Station at only an additional £3 per person (adult & child) per day. This must be purchased online prior to the event.
| | | |
| --- | --- | --- |
| | Friday 8 July | Saturday 9/Sunday 10 July |
| Swindon Bus Station to Air Tattoo | 7am – 12 noon | 7am – 12 noon |
| Air Tattoo to Swindon Bus Station | 2pm – 6pm | 2pm – 7.30pm |
We are also looking into a charter bus service out of London from a central site if we have enough people attending to make the charter prices reasonable. We will do the same for each show.