< Back
1st Air Meet in Philadelpia, 1910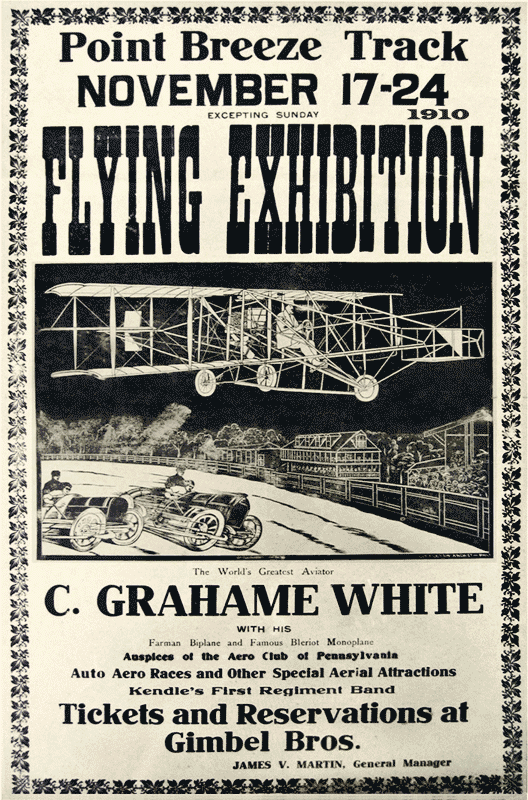 This poster promotes an air meet in Philadelphia, one of the early such events around the country at a time when aviation exhibitions were first becoming popular. Note the line at the bottom that reads "Auspices of the Aero Club of Pennsylvania."
According to Aero Club archives, Henry Neety, an Aero Club board member, helped to organize the "the largest aviation show ever held in America" to that point. Events were held at the Armory in Philadelphia, and thirty thousand spectators attended the accompanying air show held at the Philadelphia Driving Park at Point Breeze Race Track.
The Point Beeze Race Track was located along Penrose Avenue near where the Schuylkill and Delaware rivers meet. The Aero Club had a hanger located on the grounds and used Point Breeze to build and flight test airplanes and gliders.
The original poster is 14 x 22 inches and was discovered by a collector and recently purchased by an Aero Club member. The poster is housed at the Eagles Mere Aviation Museum.
(Aero Club, December 17, 2010)