Members of the Aero Club of Pennsylvania are planning a trip to England in September during the Battle of Britain Airshow at Duxford, England. The trip is planned for approximately September 21-26, 2017. Transportation and lodging are not provided.

Battle of Britain Airshow, 23-24 September 2017
Duxford, Cambridge, UK [Google Map]
Website: Battle of Britain Airshow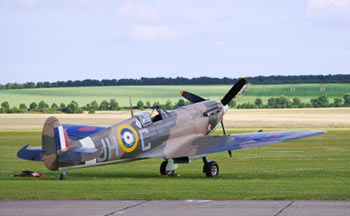 The Duxford Battle of Britain Air Show brings to life Duxford's finest hour as an important Second World War fighter station defending Great Britain from aerial attack in 1940.
Imperial War Museum, including the American Air Museum
Duxford, Cambridge, UK [Google Map]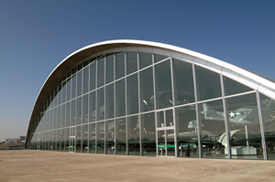 The American Air Museum at Duxford has recently reopened after extensive restoration. The exhibition tells the story of Anglo-American co-operation from the First World War to the present day through the personal stories of those men and women who are intrinsically linked with the aircraft on display and enriched by fascinating objects from their lives.
---
Get Togethers
We will try to plan some get togethers or dinners in London and Cambridge for people interested. We might try to set up a get-together with the Royal Aero Club or Royal Aeronautical Society while we are in UK.
Airshow Tickets
Battle of Britain Airshow will be available online soon.
Flight Recommendations
It is always wise to book early, prices go up as the summer travel season gets closer. Generally low cost tickets disappear about 4 months before travel.
Lodging Recommendations
Transportation and lodging are not provided, but some of use are planning to reserve a VRBO home in the Cambridge area. AirBnB apartments are also available in London or the Cambridge area.
Local Transportation
Duxford can be reached from London by train from the Kings Crossing station. On airshow days there is courtesy bus service from the Cambridge train station.